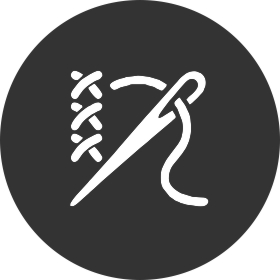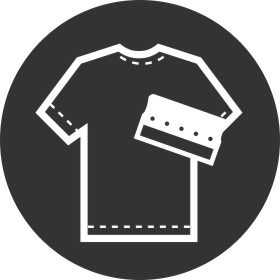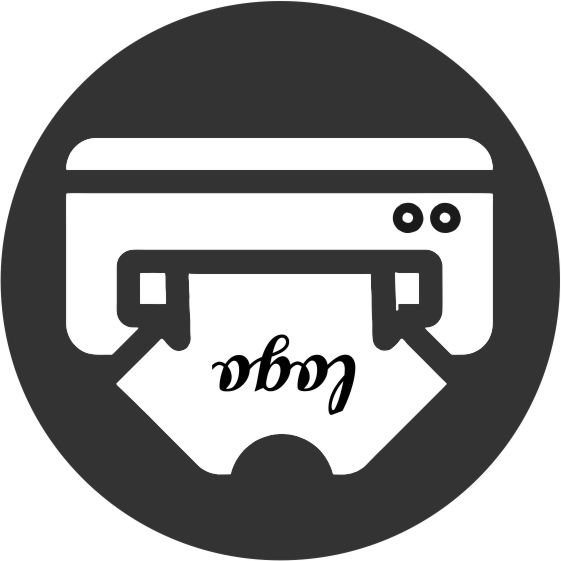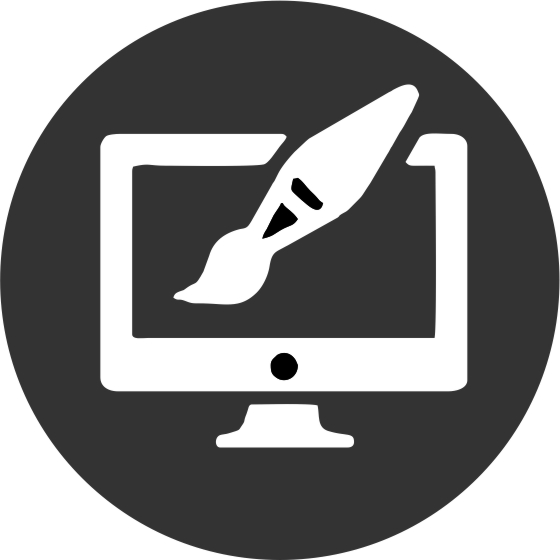 Embroidery                    Screen Printing               Full Colour Printing          Artwork & Digitizing         Dropshipping for Resellers
Embroidery Service
Embroidery is the technique of stitching a design, normally a logo or company name onto clothing, which is produced on our state of the art automated machinery.
We offer a bespoke embroidery service, ideal for embroidered workwear, uniforms, corporate and promotional clothing.  Embroidery looks smart, professional and is extremely hard wearing.
When you supply your logo, we use specialist software to convert and optimise the image into an embroidery design.     
All logos are proofed prior to production. This design proof shows how the logo will look when it is embroidered and will be sent to you for approval.
Printing Service
Printing gives a clean look with sharp detail and a modern appearence. We offer 4 printing methods to suit both the best quality reproduction of your logo and value for money on quantity required.
  Screen printing - Screen printing involves making a mesh screen and repeatedly using that screen to apply ink to a garment. To produce our high-quality custom printed workwear, we use an automatic press that are quicker and more accurate than printing by hand.
 Heat Seal Vinyl - CAD cut film which is heat applied directly to the garment. The High temperature seal the vinyl to the garment making it very durable.
Full Colour transfer / DTG - Full colour CMYK printing offering an exact reproduction full colour image.  
Prior to production we send detailed visual proofs showing position, size and colours within the logo
The Production Process
You can send us your logo or a graphic in any format you want: jpg, png, word, psd, cdr, pdf, etc. Good resolution and size will help us to recreate your logo in best possible quality. We'll digitize your logo or graphic, For embroidery we will run a sample and send you a photo of how it will look like before we start any production. This can also be posted if required. For printing, PDF visuals are emailed showing position, size, colours etc of print.
Once approved we commence with production and will email you to confirm when order is completed for despatch / collection.
Ordering from us could not be easier, with all work undertaken in house you can be sure your order is fully under our control with a quick 7-10 day turn around, sooner if required.
Contact us today for a free competitive quotation, you will be amazed what you can save!
e-mail: [email protected]
How To Order
For Personalised items we quote each order depending on the work involved so that we can evaluate and offer you the best possible price.
Please either contact us directly for a quotation on your requirements or you can add your items to cart, add personalisation and submit for a quotation. We will then reply to you within 1 working day with your tailored quote.

Personalisation Prices
The table below gives an approximate guide to our prices, please always contact us for a quotation so we can work out and offer you the best discount available based on your requirements.
Embroidery prices (ex. VAT) Up to 10,000 stitch count, left chest sized logo up to 100mm wide.
     Logo set up:
| | |
| --- | --- |
| Text set up for all new text   (Free for orders of 10 or more items) | £10.00 |
| Logo set up for all new logos  (Free for orders of 10 or more items) | £15.00 |

        Per logo cost:
| | |
| --- | --- |
| 4 - 7 Garments | £7.00 |
| 8 -14 Garments | £5.50 |
| 15 - 20  Garments | £4.50 |
| 21 - 40 Garments | £3.60 |
| 41 - 75 Garments | £3.25 |
| 76 - 100 Garments | £2.85 |
| 101 - 150 Garments | £2.25 |
| 151+ Garments    POA (please contact us for a quotation) | POA  |

Back Logo Embroidery - POA (please contact us for a quotation)
---
Printing prices (ex. VAT) Based on a 1 Colour print any position or size.
         Logo set up:
| | |
| --- | --- |
| Simple or Text Logo's No Set-Up  | FOC |
| Screen printed Logos or Multi Colour Logos POA (please contact us for a quotation) | POA |

Application charges, per logo:
| | |
| --- | --- |
| 5-9 Garments | £4.50 |
| 10-20 Garments | £3.50 |
| 21-50 Garments | £3.00 |
| 51-100 Garments | £2.00 |
| 101 - 200 Garments | £1.20 |
| 201 - 250 + Garments | £0.85 |
Visit Us
We welcome all visitors to our showroom and shop, if you would like to call in to discuss any requirements at all please visit us at the below address:
Blueprint Leisure Ltd
Units 5-7
North Crescent
Diplocks Way Industrial Estate
BN27 3JF
EMAIL: s[email protected]lueprintleisure.com
Phone: 01323 440773
Monday - Friday: 8:30am - 5pm